Adv. Anton du Plessis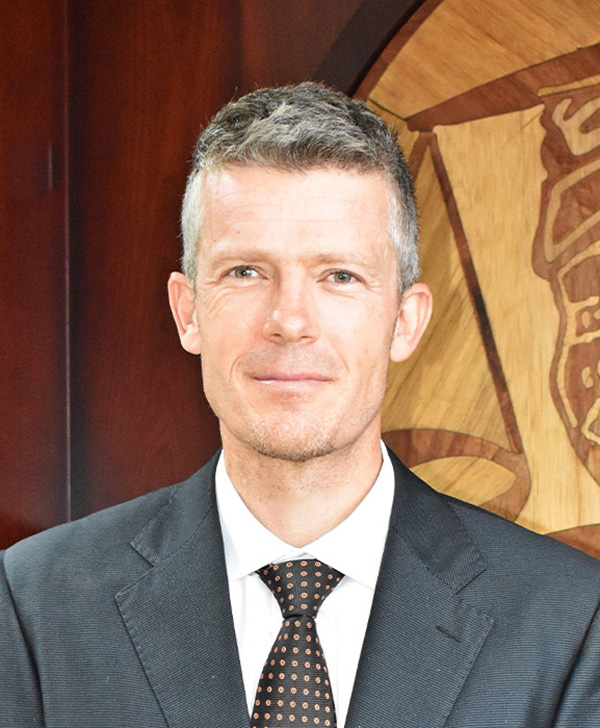 Deputy National Director Of Public Prosecutions: Strategy, Operations and Compliance
National Prosecuting Authority – South Africa
Advocate Anton du Plessis returns from the United Nations in New York to the NPA as Deputy National Director of Public Prosecutions responsible for Operations, Strategy and Compliance. He started prosecuting in 1997 and was appointed as a senior prosecutor where he led the NPA's development and roll-out of specialised sexual offences courts and Thuthuzela Care Centres.
As a globally recognised criminal justice, organised crime, and rule of law legal expert, he has over 20 years of management and operational experience in the field.
Adv. du Plessis was the Legal and Criminal Justice Coordinator in the United Nations Security Council's Counter-Terrorism Executive Directorate (CTED), based at the United Nations in New York. As a senior UN expert, he led CTED's work on the legal and criminal justice elements of the UN Security Council's response to terrorism.
Adv. du Plessis has served as the Executive Director of the Institute for Security Studies (ISS) - Africa's largest and preeminent think tank. Adv. Du Plessis has worked on criminal justice and security sector reform in more than 20 African countries.
He also served as an expert criminal law assessor in complex murder and rape trials in the High Court. Adv du Plessis serves on numerous expert groups and editorial boards and has presented to several parliamentary committees and is widely published.